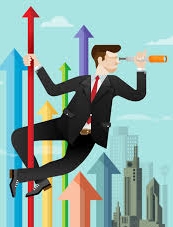 FEATURED OFF-MARKET BUSINESS
Retail home furnishings business with $1,200,000 in gross sales and $360,000 net income per year. Also approximately $1,000,000 in existing inventory (priced at wholesale cost) is included.
Owner- established business presence with 16+ year history and consistent clientele on busy street in the west San Fernando Valley. Rugs, paintings, upholstery, drapery fabric, vanity units...Owner has an excellent designer and contractor following. Contractors purchase vanities and designers purchase fabrics and rugs and other items. Local client base with excellent foot traffic.
The key to this business success has been finding popular and appealing items while offering variety at reasonable prices. Wholesale connections and buying product at low prices while taking advantage of low rents on more than 13,000 SF of showroom and warehouse space. Existing low rent leases have 7+ years remaining.
Single owner works 7 days a week and needs to move on. Owner will train for 1-2 months and advise as to how the already successful business can be dramatically enhanced by adding personnel to man internet orders, shipping and further expansion which owner has never done because he has wanted to keep the business entirely under his control. He's ready to move on and leave the company to the hands of another good steward.
Asking $1,350,000*
*Price includes approximately $1,000,000 of existing inventory priced at wholesale cost.