OFF-MARKET & FEATURED PROPERTIES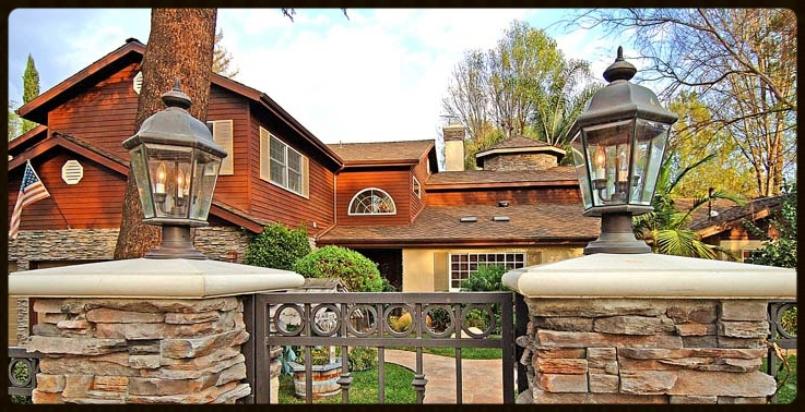 OFF-MARKET LISTINGS PROVIDED BY JOHN K. MOORADIAN, Real Estate Broker Lic. # 00933855
DIRECT (818) 340-7400
Please note: Properties may be represented by a second broker / company.
OFF-MARKET DEVELOPMENT OPPORTUNITY
5 ACRE COMMERCIAL SITE NEAR MORONGO RESORT HOTEL & CASINO
REDUCED!!! $599,000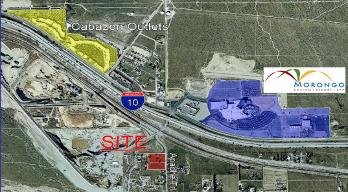 NEAR MORONGO CASINO, CABAZON & DESERT HILLS OUTLETS. ZONED C-1 / C-P General Commercial with 90+ PERMITTED USES. I-10 FWY VISIBLE - Per CalTrans, 100,000+ CARS / DAY on I-10 in that area.

CLICK THE LINKS TO THE RIGHT FOR MAP, 90 PERMITTED USES AND MORE INFORMATION ON THIS PROPERTY.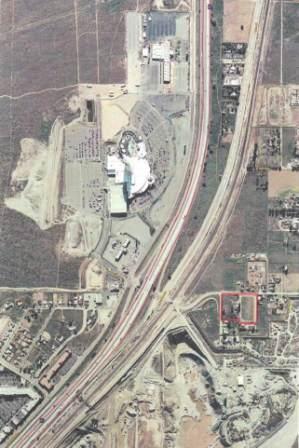 * This listing is not currently on the public market.
John K. Mooradian holds a financial interest in the LLC that owns the property.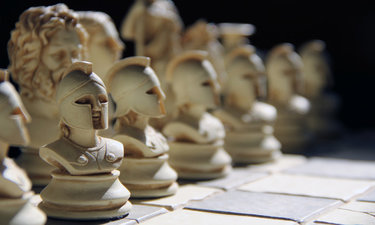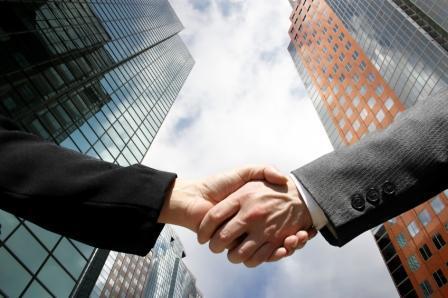 ***NEW: Trousdale Estates fixer. Secluded and private 4 bed, 4 bath situated on over 1/2 an acre. Mid Century and contemporary style. Private driveway leads to large motor court w/covered car port. Beautiful open floor plan w/ formal entry, living room, family room w/fireplace, formal dining, breakfast room, and kitchen w/island. Private master suite w/ high ceilings, dual walk in closets, and spacious baths w/dual vanities - Large back yard w/pool, canyon and city views! Asking $5,400,000

***NEW: Contemporary Traditional 4 + 6 with approximately 4000 SF in very exclusive Beverly Hills north of Sunset location. Gated courtyard entry with pool - Asking $ 3,495,000
***NEW: Newer 6 + 11 in Encino Hills with 9,500 SF on 4+ acres, central and secluded. Move-in ready - Asking $3,900,000
***NEW: Once famous gated estate in BEL AIR with unobstructed views of the valley. Extremely private 5+4 with 4300 SF - partly new construction, bar, dual master, over-sized rooms. Main master bedroom is approximately 29 ft X 24 ft and has a fireplace, a very large Jacuzzi tub, three walk in closets, and a safe room. Circular drive parks 8-10 cars. Asking $3,400,000

***NEW: West Bluff Community with city views between Playa del Rey and Westchester. 3+3.5 with 3700 SF of open living space plus a private 1+1 hacienda - Asking $2,175,000

***NEW: 5 Unit building in West Hollywood. $141,000 gross yearly rents - Asking $2,400,000
***NEW: South of the Blvd Encino 5+5, 5,000+ SF, pool and gorgeous views - Asking $2,300,000
***NEW: South of Blvd Encino. Gorgeous Tuscany 5+5, 4200 SF - Asking $1,800,000
***NEW: Opportunity to rehab a great mid-century house with pool. Approx. 3000 SF with approved plans (by Mulholland Scenic Corridor and City) to build a 500 SF guesthouse - Asking $1,600,000
***NEW: Mediterranean contemporary in prime Sherman Oaks south of the boulevard location near Longridge Estates. 3280 SF 3+3.5 on 7,380 SF lot with views of Dixie canyon. Flowing living spaces with wood floors, large Viking gourmet kitchen, high ceilings, side yard patios, en suite bedrooms, lots of storage - Asking $1,495,000

***NEW: Spectacular, ultra luxury, ultra custom home in the hills of the San Fernando Valley. 11,000 SF of world class architecture on two acres of land with 360 degree view of mountains, city and greenery. European inspiration / Opulent imported materials. Mohagony doors with 24 Karat gold trim, hand painted murals that adorn the ceiling. Magnificent - Asking $6,995,000

***NEW: BHPO 11,000 SF home with massive views, build to commence soon on 19,000+ SF lot - Asking Price not yet established...Approximately $25,000,000
***NEW: Prime West Hollywood development site. 6100 SF lot with SFR on it. Zoned R3B (one dwelling unit for every 1,210 SF of lot area; 3 stories - 35 foot height limitation; max average of 1,500 SF of living space per unit; 4 market rate units or 5 market rate units and 1 low income unit) - Asking $1,400,000

***Magnificent Mediterranean in guard gated Mulholland Estates / Beverly Hills. 5 bedrooms, 6 bathrooms, office, media area, wine cellar, grand entrance and gourmet kitchen. A half acre of park / resort-like grounds with pool, gazebo, deck and waterfall. Tastefully remodeled. Asking $7,500,000
*** Encino 4300 SF two story 5+6 home north of Ventura Blvd. pool, private lot - Asking $1,625,000
*** Encino Hills single story 3800 SF remodeled 5+4 home with pool & some views. Asking $1,750,000
***Own a piece of Hollywood history located on a private south of the boulevard cul-de-sac behind majestic gates, 5+7 with 5,400 SF remodeled in 2003. Foyer with etched glass dome ceiling. Three level home with elevator. Master suite with 12 foot ceilings, fireplace and balcony. master bath with jacuzzi, sauna. Viking / Sub Zero kitchen with butterfly granite. Pool room with Egyptian gold ceiling. library, media room, pool, spa, waterfall, koi pond, zen gardens. Shared tennis court - Asking $2,900,000
*** Bel Air brand new construction / contemporary 11,000 SF home on 30,000+ SF lot with views of ocean and city lights to be completed at end of 2015 - Asking $25,000,000 or purchase lot as is for $9,200,000 and build your own.
***Completely remodeled Tarzana South of the Blvd. gated, private home with mature trees. Appx 3000 sqft on Approx 8000 sqft lot, 4 bedrooms/baths, modern kitchen, fireplace, private pool and spa. ASKING $1,250,000.
***One of a kind property in the "Via Bluffs" area of the Palisades on a beautiful half acre lot. Charming, gracious traditional with hardwood floors, french doors, and great kitchen. Enjoy as is, or build your dream estate. Shared Tennis court. 4 bedrooms, 2 bathrooms |3,000+ square feet house | 20,000+ square feet lot - Asking $3,900,000
***Brentwood 3 +3 with 3,200+ SF great neighborhood. Needs remodeling, great floor plan, pool, cul-de-sac location - Asking $1,650,000.
***15 Condominium Units (all 2+2) in Canoga Park. 100% occupied, Rents below market. Hold to collect rent or sell individually. Well maintained - Asking $3,995,000.
***20 Units - On Valley Blvd., Los Angeles, CA 90037 Cap rate 7.8 %, GRM 8.44 - Asking $1,525,000
***Shopping Center Warm Springs Las Vegas - Asking $9,200,000
***Single Family Luxury Home Brentwood, CA - Asking $3,750,000
***9 Unit Condo Project 40% Completed Glendale, CA - Asking $2,950,000
***18 Unit Multi Family Los Angeles $110,000 NOI 5.7% Cap rate - Asking $1,930,000
***9 Unit Multi Family DEVELOPMENT Los Angeles $82,000 NOI 4.85% Cap rate - Asking $1,750,000
***Duplex and Lot with Proposed 10 Units Los Angeles - Asking $975,000
***3 Unit Mixed Commercial DEVELOPMENT Los Angeles - Asking $950,000
***3 Unit Apartment DEVELOPMENT Los Angeles - Asking $950,000
***Triplex in Palms Los Angeles $46,500 NOI 5% Cap rate - Asking $930,000
***Two Newly Built Duplexes with section 8 Tenants Los Angeles $83,000 NOI 9% Cap rate - Asking $900,000 ($450,000 each)

***Single Family Home Pasadena $650,000
***Condo in Hancock Park Los Angeles - Asking $580,000
***10 Acres of ocean front land in Big Sur. Access road to property. August 2014 appraisal $2,000,000. Build 2 homes and win. Asking $1,755,000

*** Four-plex in the Rose Park South Historic District of Long Beach. Charming 1920s Craftsman. No rent control. Upside. 5.4 cap rate Asking $725,000
*** Trousdale Estates area with amazing views and totally remodeled ready to move in, close to 5,000 sq.ft modern house. View of the whole city - Asking $19,900,000
*** Stunning Completely Remodeled Spanish Beverly Grove Area – South of 3rd. 3 bed, 2 bath. Private Yard with fire-pit, built-in BBQ and complete outdoor dining area. Approx 1,800 SF Open Kitchen, Open Kitchen – Indoor/Outdoor Style Living - Asking $1,695,000
*** Malibu. Top of the hill, stunning ocean views (Point Dume), gated and private. The house is 40% done (framing, walls, electrical, plumbing, roof and windows. Waiting for a buyer to come and custom finish it. Most importantly: It has plans and permits from the city of Malibu already (which otherwise will take a few years to get). Per listing broker, buyer will have to spend at least 700K to finish it and there are comps for similar properties to support $6.5M once the construction is completed - Asking $4,300,000